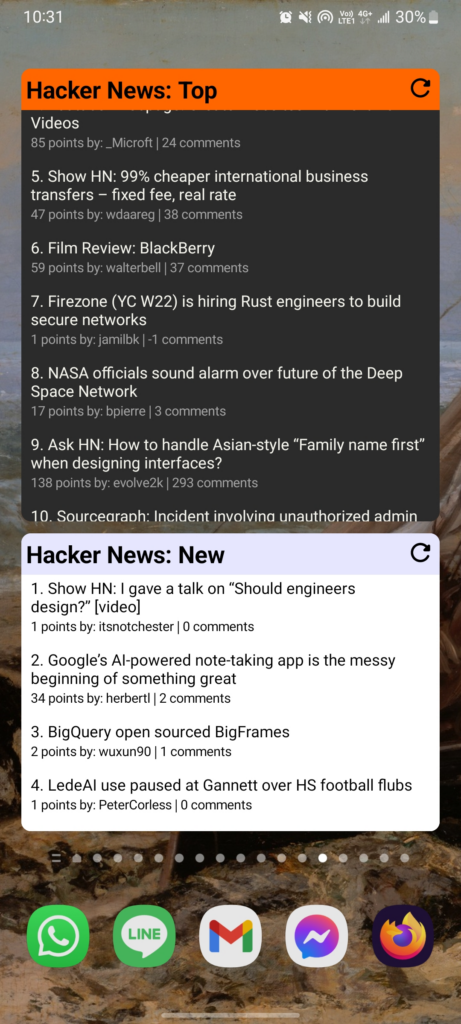 Hacker News is one of my go to sites to read the best takes on the latest tech news.
Probably the reason I keep going back to it is the honest discussions and supportive community. But you probably already know this, since Hacker News is one of the most popular tech news sources out there.
And though there are dozens of high(er) quality Hacker News apps out there, I've always wished they supported widgets. In fact most apps I use I wish they supported Widgets.
I love waking up in the morning and checking the latest news from my home screen, rather than opening up web pages.
This is why I decided to use Hacker News to make my first Android app and widget.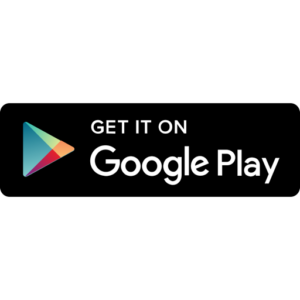 The whole experience was absolutely amazing compared to my recent attempt to use Unity. Android Studio + Kotlin and Jetpack Compose were an absolute dream to use. I rarely felt frustrated and was able to envision a few more interesting projects using widgets coming up next week.
In the meantime, please feel free to use my app or code:
Or Clone it On GitHub